Internet - Tools & Utilities Programs at BlueSofts.com listed after downloads number
Browse Pages: [1] [2] [3] [4] [5] [6] [7] [8] [9] [10] [11] [12] [13] [14] [15] [16] [17] [18] [19] [20] [21] [22] [23] [24] [25] [26] [27] [28] [29] [30] [31] [32] [33] [34] [35] [36] 37 [38]
Order programs after downloads or name or date
1801) Podcast This! 1.0.0
β€œPodcast This!" is a tool for creating podcast feeds quickly and easily.

---
1802) Browser Sentry Content Filter 2.1
Content filtering software block porn, monitor internet use, Safe Surf for kids!

---

1803) Colasoft MAC Scanner 1.1
Colasoft MAC Scanner is a scan tool using to scan IP/MAC address in subnets.

---
1804) IP2Location Geolocation Web Service (Desktop Application) 2.0
IP2Location Desktop translates IP address to country, city, ISP and others.

---
1805) BayGenie eBay Auction Sniper Free Ver 2.3.0.0
BayGenie Free Edition places bids in the last seconds of eBay auctions

---
1806) PageFix DNS error fix 2.0
PageFix fixes the 'Cannot find server or DNS Error' in Internet Explorer.

---
1807) NetLimiter 2 Lite 2.0.9
Ultimate internet traffic control and monitoring tool.

---
1808) Argus Surveillance DVR 1.7
Professional video surveillance system for MPEG4 recording and remote monitoring

---
1809) NTP Server Monitor 1.0.001
Allows any number of NTP time servers to be constantly monitored

---
1810) Digital Wall Clock 1.0.0
TimeTools Digital wall clock ntp time synchroniser software

---
1811) IP2Location IP-COUNTRY-REGION-CITY-LATITUDE-LONGITUDE-TIMEZONE-NETSPEED Database November 2006
IP address to country, net speed, ISP, domain, latitude, longitude and zip code.

---

1812) Colasoft Packet Player 1.1
Packet Player is a replay tool for open and playback packet trace file.

---
1813) SeqDownload 1.10
Download sequence of images from the Web, and create animation from them.

---
1814) WebDailyCalendar 1.0
Makes it easy to add professionally looking schedules & Gantt charts to your app

---
1815) KUploadplusdemo20.zip 1.0
KUpload is ASP. Net File upload component with HTML real time progress bar.

---
1816) Phone and Fax Spider 2.0
Professional Phone and Fax extractor from the internet

---
1817) WebCam Looker 1.4
Flexible surveillance and publishing. Motion detector. Send SMS and Remote View.

---
1818) Web PC Exe Lock 1.5
Lock access to PC, unallowed websites, programs and drives

---
1819) TIMER(pulses in seconds) 4.0.0
Use timing software to control hydroponics,irrigation,solenoids,relays,lights

---
1820) Big File Sender Personal Edition 1.6.1
Receive n send big files as big as 2GB to any PC in the World. No FTP No email.

---
1821) Big File Sender Home Edition 1.6
Send receive big files as big as 2GB to 5 PCs in the World. No FTP No email reqd

---
1822) Big File Sender Pro Edition 1.6
Send receive big files as big as 2GB to 10 PCs in the World. No FTP No email req

---
1823) YeahReader 2.21
Free program for reading news feeds in RSS, RDF and Atom formats, and podcasts.

---
1824) Lisk CMS 4.3
Content Management System for any type of a website corporate, e-commerce etc.

---
1825) GoogleIzer 1.00
GoogleIzer finds hidden gems in large Google searches using powerful tools.

---
1826) FlashCam 1.0
The easiest way to add live flash webcam video on your website.

---
1827) SmElis WebData Extractor 1.3
Extract files and data from a web page.

---

1828) PrevedSMS 4.2
Sending SMS on mobile phones and pagers through Internet

---
1829) Coin Op Internet Cafe Kiosk Game Timer 2.2
Weavefuture Coin Op Internet Cafe Kiosk timer for Weavefuture Coin Acceptor AK5

---

1830) Colasoft Ping Tool 1.1
Colasof Ping Tool is a graphic ping tool and compares response time graphically.

---

1831) Colasoft Packet Builder 1.0
Packet Builder is useful tool used for creating custom network packets.

---
1832) IP-Authorizer for Georgia Softworks 2.50
Access manager for Georgia Softworks Telnet Server (GSW)

---
1833) Universal Searchlet 1.00
Search the internet comfortly from your systemtray or using a hotkey

---
1834) dToolz 1.02
dToolz has many features relating to domain verification and DNS resolving.

---
1835) PopularityChecker 1.03
Link popularity checking program that checks URL's for Pagerank and backlinks!

---
1836) KpyM Telnet/SSH Server 1.13
KpyM Telnet/SSH Server free telnet server for WinNT.

---
1837) Kashoo Reward Reminder 1.0
When browsing, will inform you when cashback is available on the current website

---
1838) ConnoMon 1.0.0
Online server monitoring system that checks for servers going off line

---
1839) EA Internet Filter V2.9
EA Internet Filter, the most easy-to-use & effective content filtering software

---
1840) Mazag Toolbar 1
radio from the toolbar Get various news headlines automatically Get up-to-date

---
1841) MySkype 1.0
Access Skype from your mobile phone, listen to messages and place Skype calls!

---

1842) NetHotfixScanner 1.0
Free hotfix check utility that scans network computers for missing hotfixes.

---
1843) RSS Publisher 1.5
Totally Free Tool for Publishing RSS Feeds and Podcasts

---
1844) NetSet 1.1
Stress-free network configuration. NetSet makes changing network settings easy.

---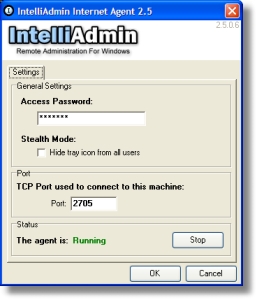 1845) Remote Control Internet Edtion 2.0
Remote control for your windows PC

---

1846) JOC Web Finder 5.0.1.2
Search for web pages fast. A search engine in your PC.

---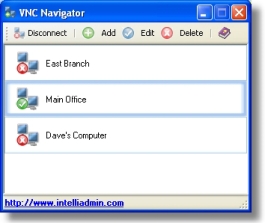 1847) VNC Navigator 2.0
Fast VNC Client for windows

---
1848) Lessons Learned Server for Windows 1.0.5
A knowledgebase system allowing fast storage and retrieval of information

---
1849) webCollect Toolbar 1.0.0.0
The webCollect toolbar revolutionizes the way you capture content from the web

---
1850) PortMarshaller 1.2
Software-based TCP/IP port forwarder and network administration service

---